Opilio Snow Crab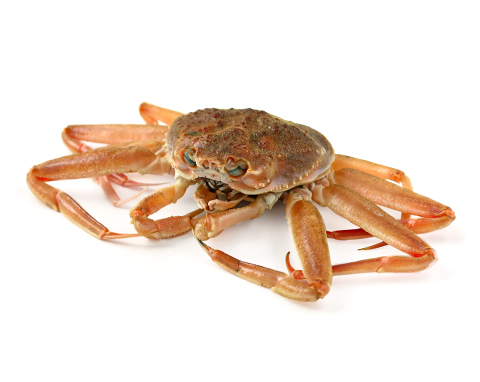 Considered as the best-selling crab.
Opilio snow crab from the Okhotsk, Bering and the Sea of Japan is larger than the Canadian.
The basic size of Opilio sections that we supply is 8-10-12 ounces.
140 - 174 mm (5.5-6.9″), carapace
140 - 174 mm (5.5-6.9″), carapace
Color — gray-sand. Clean shell crabs have rainbow glow, especially on the claws, the eyes are green. In the Sea of Japan the size of opilio carapace is up to 174 mm (6.9 inch), the average weight is up to 2.5 kg (5.5 lbs), in the Sea of Okhotsk — up to 166 mm (6.5 inch) and 2 kg (4.4 lbs), in the Bering Sea — up to 140 mm (5.5 inch) and up to 1.2 kg (2.6 lbs).
Other types of alive crabs