Red King Crab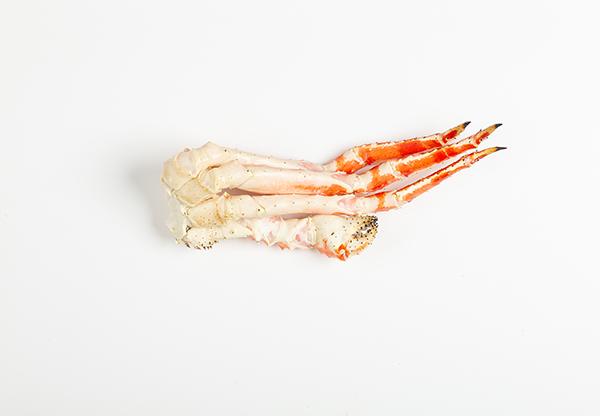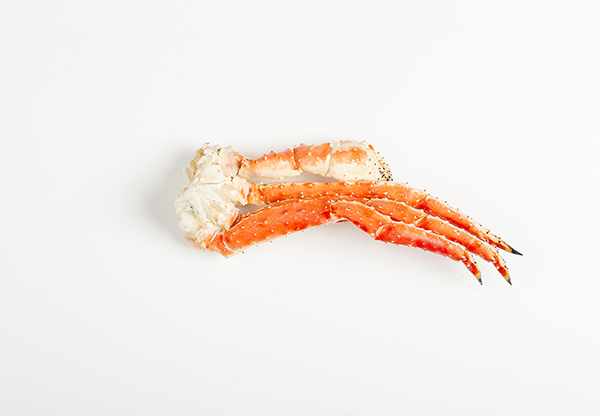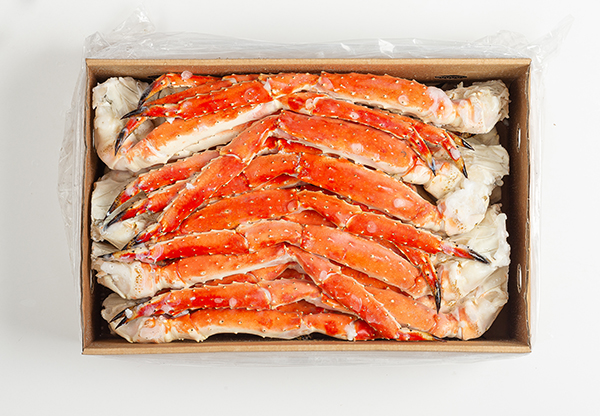 Carton № 10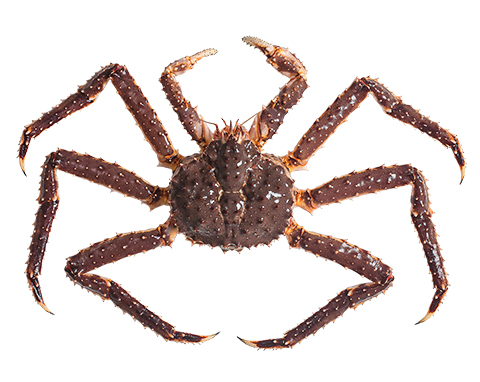 Glycogen is an animal carbohydrate that provides crab meat its pleasant sweet taste.
King crab's abdomen meat contains up to 2.4% glycogen, which is familiar to athletes.
150 mm (5,9″), carapace
150 mm (5,9″), carapace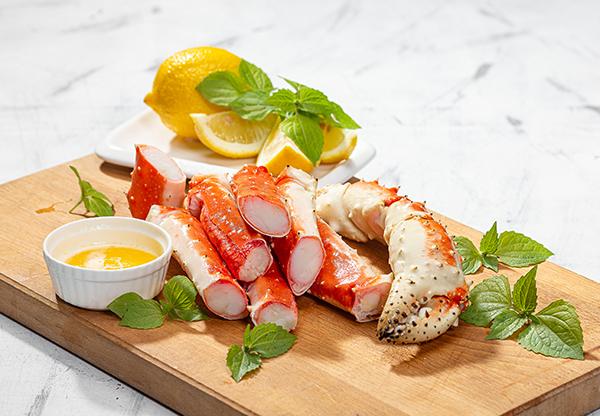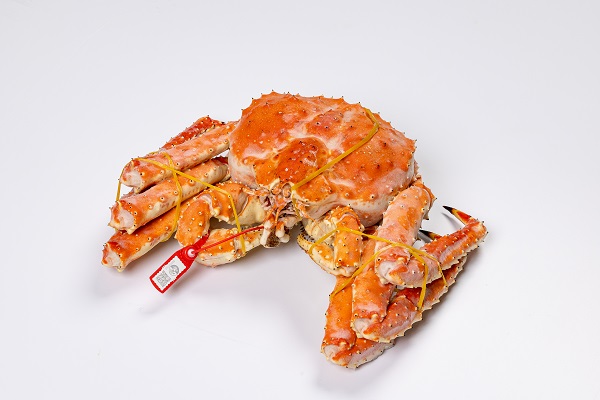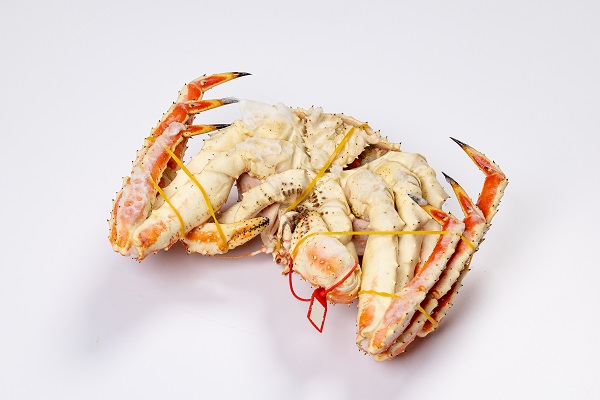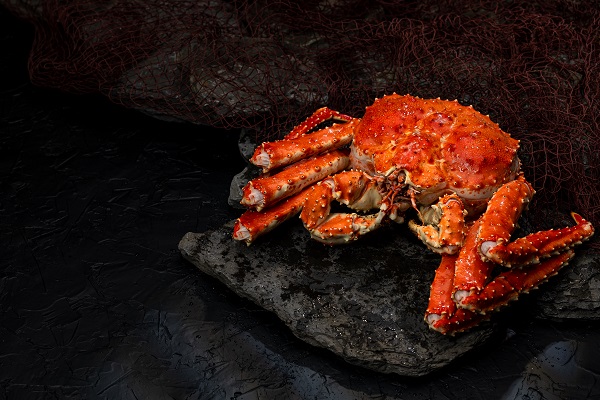 Delivered cooked-frozen and raw-frozen
Frozen crab, produced by "Russian Crab" Company Group, comply with HACCP certification system standards.
One of the best-known crab
species in the Far East.
Carapace and crab legs are
red-brown to light purple color,
lower body is yellow — white.
The leg span reaches 150
cm (59 inches). The average
weight of male Red King crab is
1.5–3.5 kg (3.3 to 7.7 lbs).
Other types of frozen crabs